The programme begins with private composition workshops in Peasmarsh and Beckley Schools. Participating students in years 3 and 4 will have the opportunity to compose their own pieces, inspired by themes taken from repertoire being performed during the Festival. The workshops will be directed by Sam Glazer, an experienced workshop leader who has led the Festival education programme for nearly 10 years and the students will also have the opportunity to work with young professional pianist Erdem Misirlioglu.
Following the workshops, the participants will be giving a free public performance of their works, which will be arranged for performance with Trio Isimsiz, the young professional group in residence at this year's festival. During the concert, the Trio will also perform several movements from both well-loved and less familiar piano trios, giving the students attending the opportunity to hear professional musicians perform, in many cases for the first time. All are welcome to attend; families and friends of participating students are particularly welcome.
Including new and young artists in its programme is a key element of the Festival. This year's ensemble is made up of violinist Pablo Hernán Benedí, cellist Michael Petrov and pianist Erdem Misirlioglu, who together form Trio Isimsiz. As you found out in the previous newsletter, in addition to their work with schools, the trio will give a recital on Sunday morning, and trio members will also perform throughout the festival.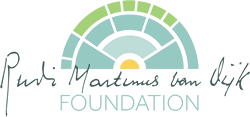 We are particularly grateful to the Rudi Martinus van Dijk Foundation, whose support has made this project possible.
Pablo Hernán Benedí, violin, was born in 1991 in Madrid. He studied at the C.I. Padre Antonio Soler Conservatory in San Lorenzo de El Escorial and at the GSMD with David Takeno. In 2010 Pablo became a member of the Chiaroscuro Quartet, formed by Alina Ibragimova, Emilie Hornlund and Claire Thirion, appearing at major venues throughout Europe. The Quartet's debut recording was released in 2011 to critical acclaim.
Michael Petrov, cello, was born in 1990 in Bulgaria. He studied at the Yehudi Menuhin School and at the GSMD with Louise Hopkins, winning the Gold Medal in 2014. Over the last year he has made his debut with the Philharmonia, Royal Philharmonic and English Chamber Orchestras. During 2014/15 he gives recitals at major concert halls throughout Europe as part of his nomination by the Barbican Centre as an ECHO Rising Star.
Erdem Misirlioglu, piano, was born in 1990 in Suffolk. He studied with Mark Fielding at the Junior GSMD and since 2008 with Martin Roscoe and Ronan O'Hora at the GSMD. In 2008 he was a Concerto Finalist in the BBC Young Musicians Competition, performing Rachmaninov's Rhapsody on a theme of Paganini with the BBC National Orchestra of Wales. He recently won 1st Prize in the Beethoven Piano Society of Europe's Intercollegiate Piano Competition.
They enjoyed it last year…
'Thank you for such an outstanding time, I could see that my children enjoyed this completely and so did I. I would defiantly recommend other schools to take part in this event and If I had the opportunity I would love to do it again as well!' Miss Burns
'I like how they could just play what ever we wanted them to.' Elliot
'Thank you for letting us make our own song.' Cerys
'They didn't go too fast or too slow, they went at the right speed for us.' William
'I love your music!' Daniel
'I like your songs, thank you for letting us make our own, you are awesome!' Oliver
'Everything that we asked they did for us.' Savannah
'When I'm older I'd like to play the cello.' K-Ci
'I really enjoyed your music, you are all talented and I liked our song.' Maddie